Digitization has brought a massive evolution in the documentation process. Although the world is witnessing more and more use of smartphones, PCs, tablets, and Kindle, paper usage isn't going to end in the near future. However, our dependency on hard-copy documents has been reduced for sure.
Today, documentation and communication are becoming more digital. Thus, it is crucial to converting handwritten records into digital text documents to make them more accessible. As multiple edits on the hard copy of any document can lead to confusion, one great option is to click the picture of the hard copy and convert the picture into digital text.
Is Converting an Image to Text Possible?
Yes, it is possible. Handwritten documents can be converted into digital text with the help of Optical Character Recognition (OCR) tools. Before we head toward the various text recognistion tools, let us try to understand this technology.
What is OCR?
OCR refers to Optical Character Recognition. It is a technology that converts pictures or handwritten text into digital text. Optical Character Recognition tools can analyze any document or compare it with the fonts stored in their database. Some applications also put the document through a spell checker to guess or recognize unidentified words.
How Does OCR work?
Optical Character Recognition scans any document with the help of a scanner. After analyzing, it saves the document in a JPEG or PDF format. The next step involves processing the saved file with the OCR software. It recognizes the numbers and letters in the file and converts them into a text file that the user can edit or update.
What is the Need for OCR?
As the world is becoming increasingly digital, there is a constant need to work on documents that involve editing, updating, and sending them wherever required. Also, before the advent of digital documents, records were written manually, and now there is the need to enter them into the software so that there is no data loss.
Entering data from the hard copy of documents into software is a laborious task. This is where OCR comes in handy to do the job much faster and more accurately. It saves us from manually entering data or text into software from a document's hard copy.
Tools for Converting Images to Text
Below is a list of the most popular tools to convert images to text: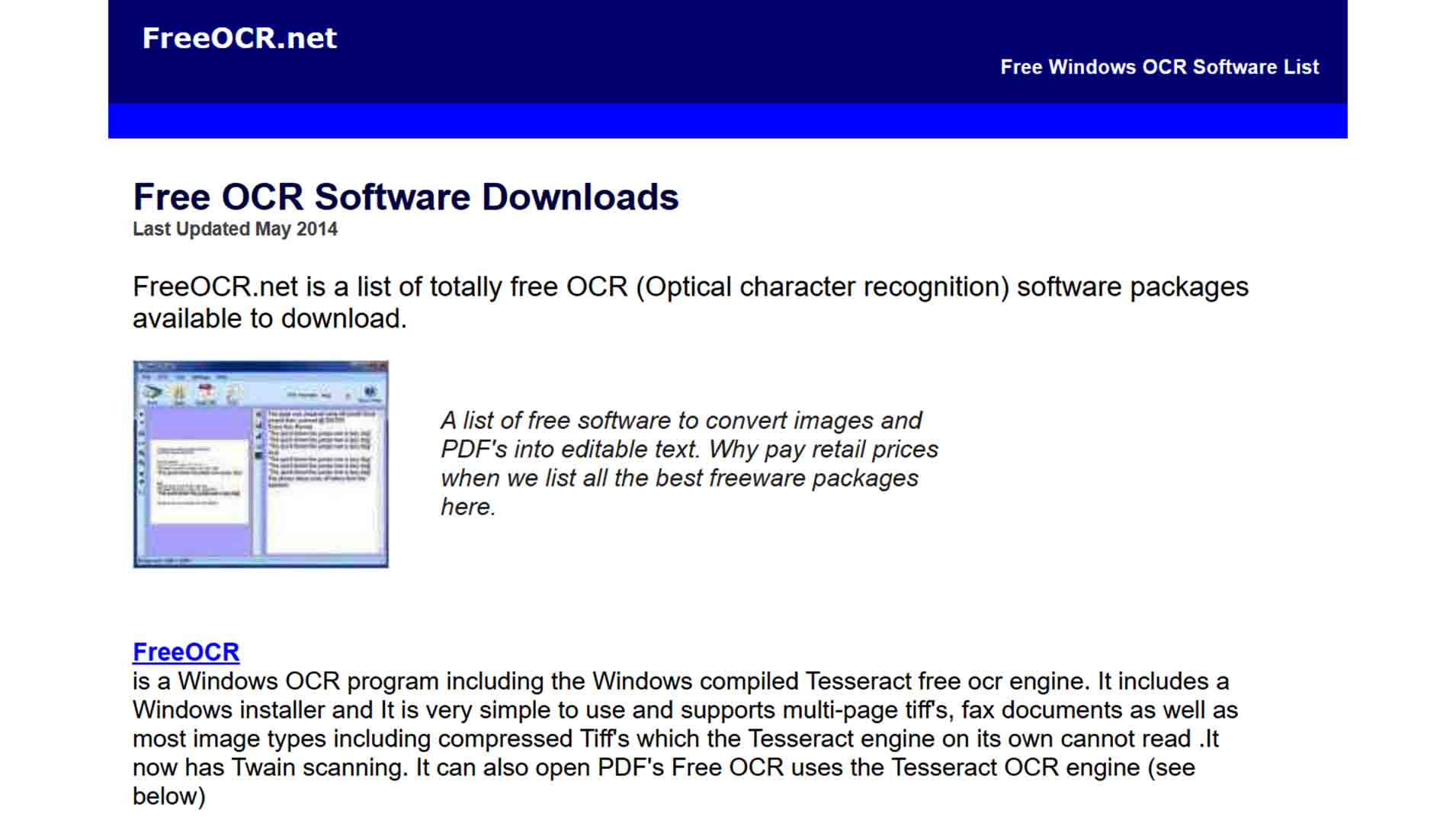 Free OCR software was developed by Hewlett Packard but released by Google as an open-source engine so everyone could access it. It only works on the Windows operating system and offers all the basic and core functions and features you might need.
The best thing about this tool is that it supports all standard image formats and photoshopped files. Also, it allows you to edit the text in Microsoft Word and retain your original files. The company claims its tools have more than 99% accuracy.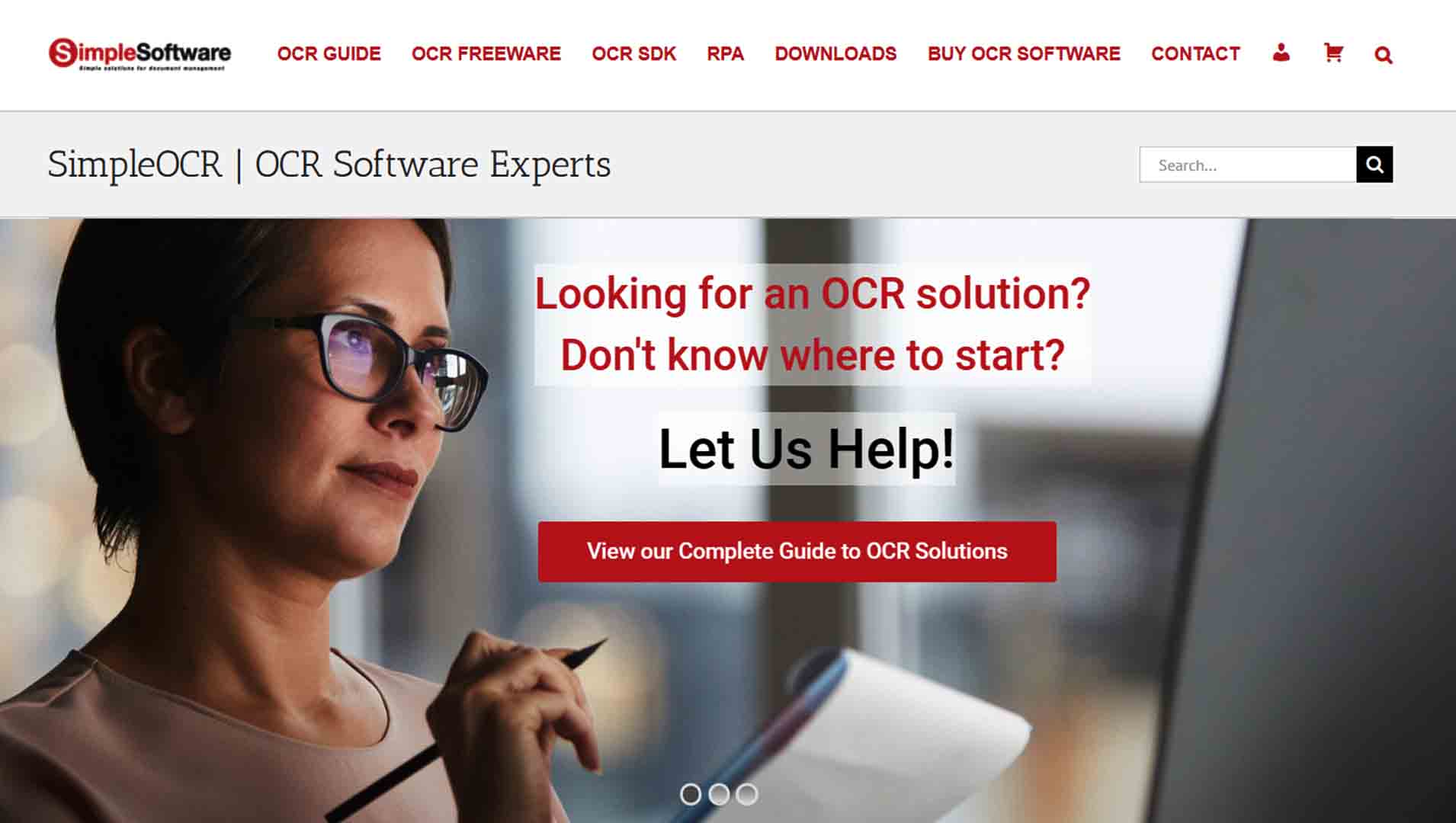 As the name suggests, Simple OCR is an Optical Character Recognition software that is easy to use. It is an effective tool for converting images into text files from the scanner. It offers a free trial for 14 days with features including handwriting and machine print recognition.
The only limitation of this tool is that it doesn't work for complex documents. Otherwise, it is a user-friendly tool for the image to text conversion.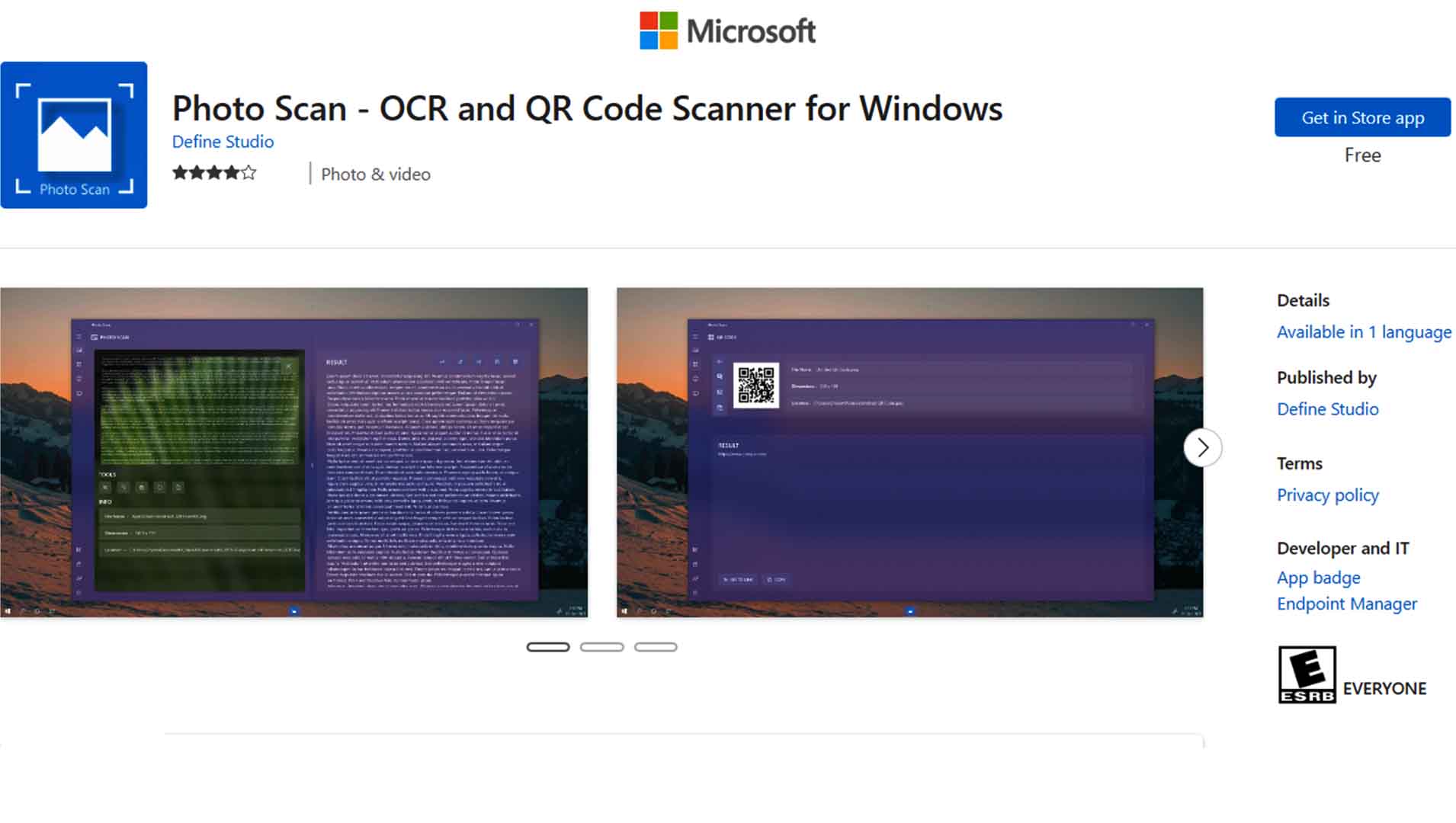 This is another free Optical Recognition Software that is available for Windows 10. Also, you can easily download it from the Microsoft Store. It is a combination of an OCR scanner and a QR scanner.
It is a responsive tool that can immediately recognize and extract text from images and display it on a window. You can also save the file in more than one format as your wish, such as plain text, XML, HTML, etc. Another key feature of Photo Scan that you will not find in most software is the ability to convert text to speech.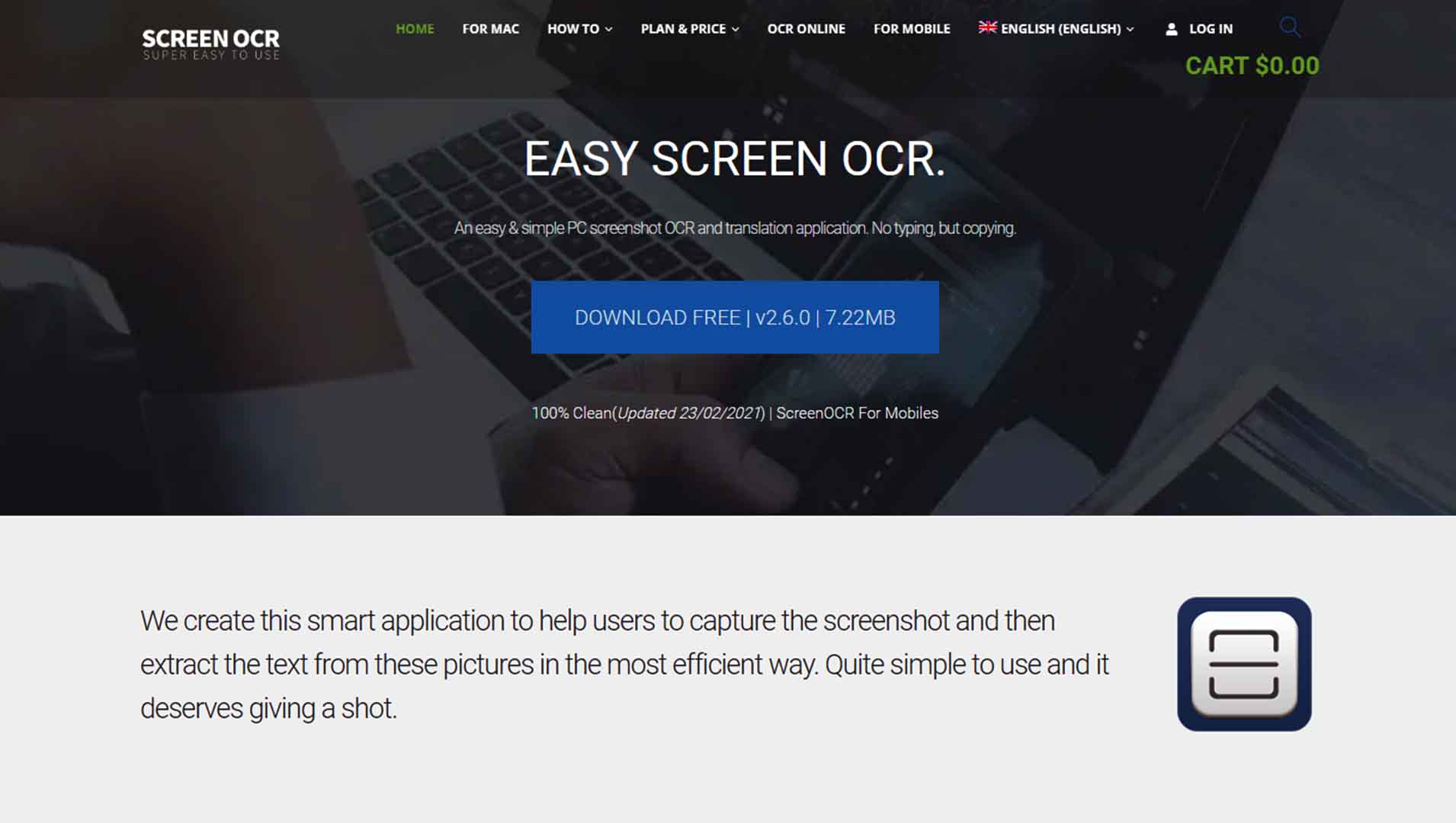 This is a tool based on the cloud recognition engine, which is powered by Google. Unlike the free software mentioned above, this tool only offers a free trial that allows you to use it for 20 conversions. After that, you must pay a subscription fee to continue using the software.
One remarkable thing about this tool is that it is easy to use. Moreover, it supports more than 100 languages.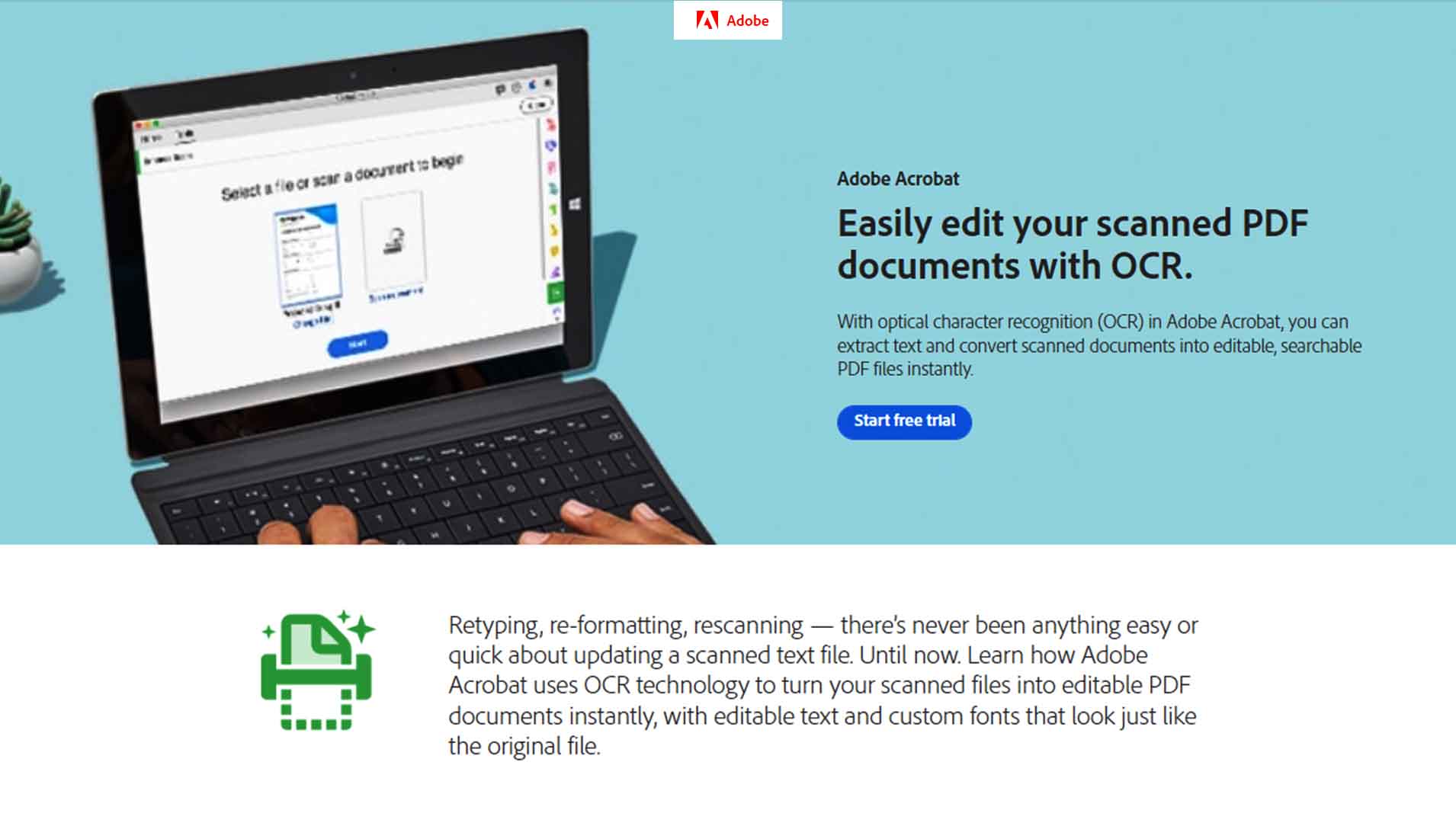 This tool is among the most popular optical character recognition software, which is also available as a mobile application. It is a powerful image-to-text conversion tool available for Android and iOS smartphones.
Available for free, Adobe Scan is a suitable tool for professionals and organizations that need to convert handwritten documents into PDFs.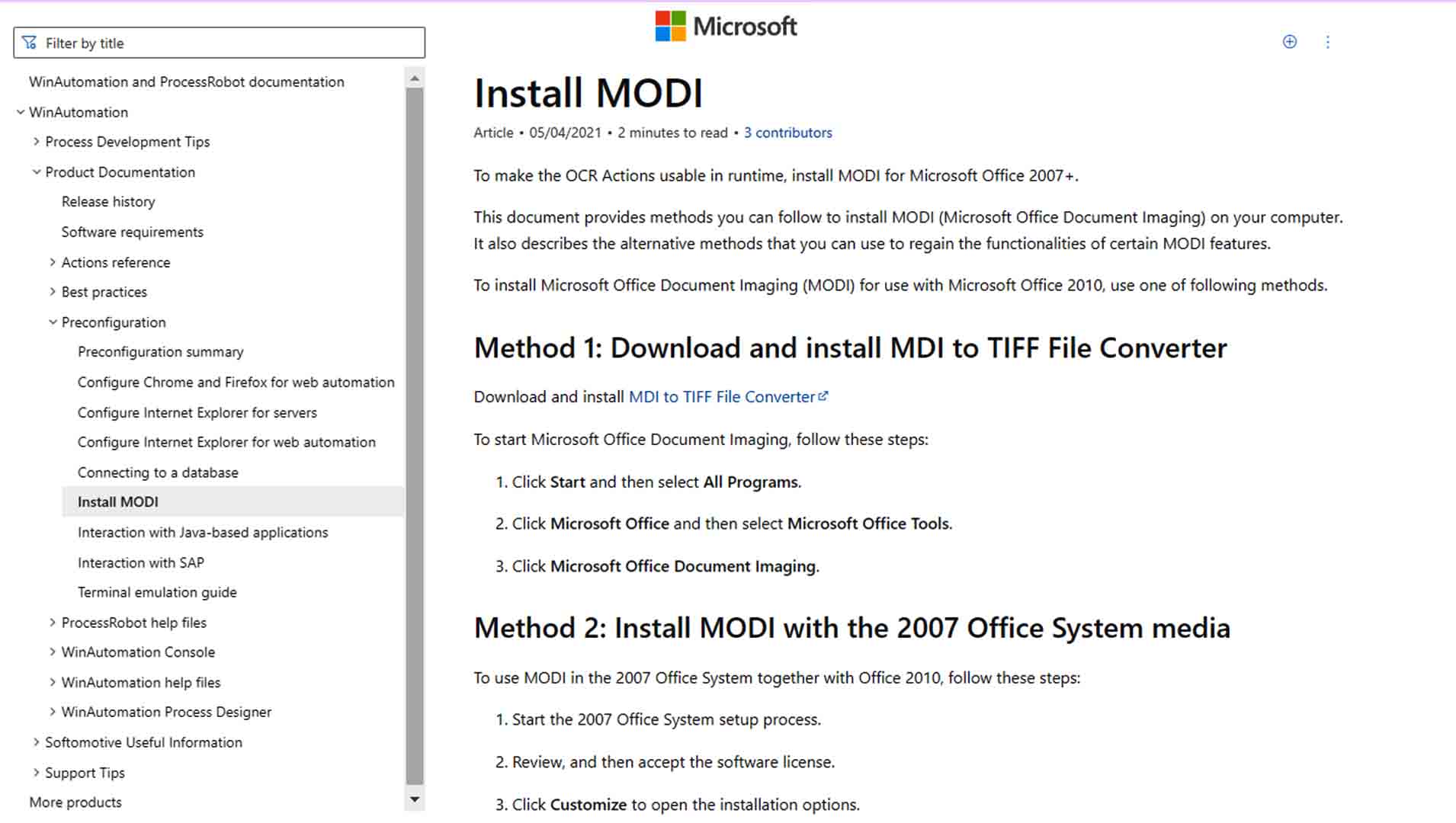 MODI or Microsoft Office Document Imaging, is yet another popular optical character recognition software. It can convert any image into a text file that you can edit in a word processor.
However, this software has certain limitations; you need to convert JPEG files into TIFF with the help of a graphic application before converting them into text files. The rest of the process is simple. But not much can be said about scanning handwritten texts as they may be inaccurate and unclear.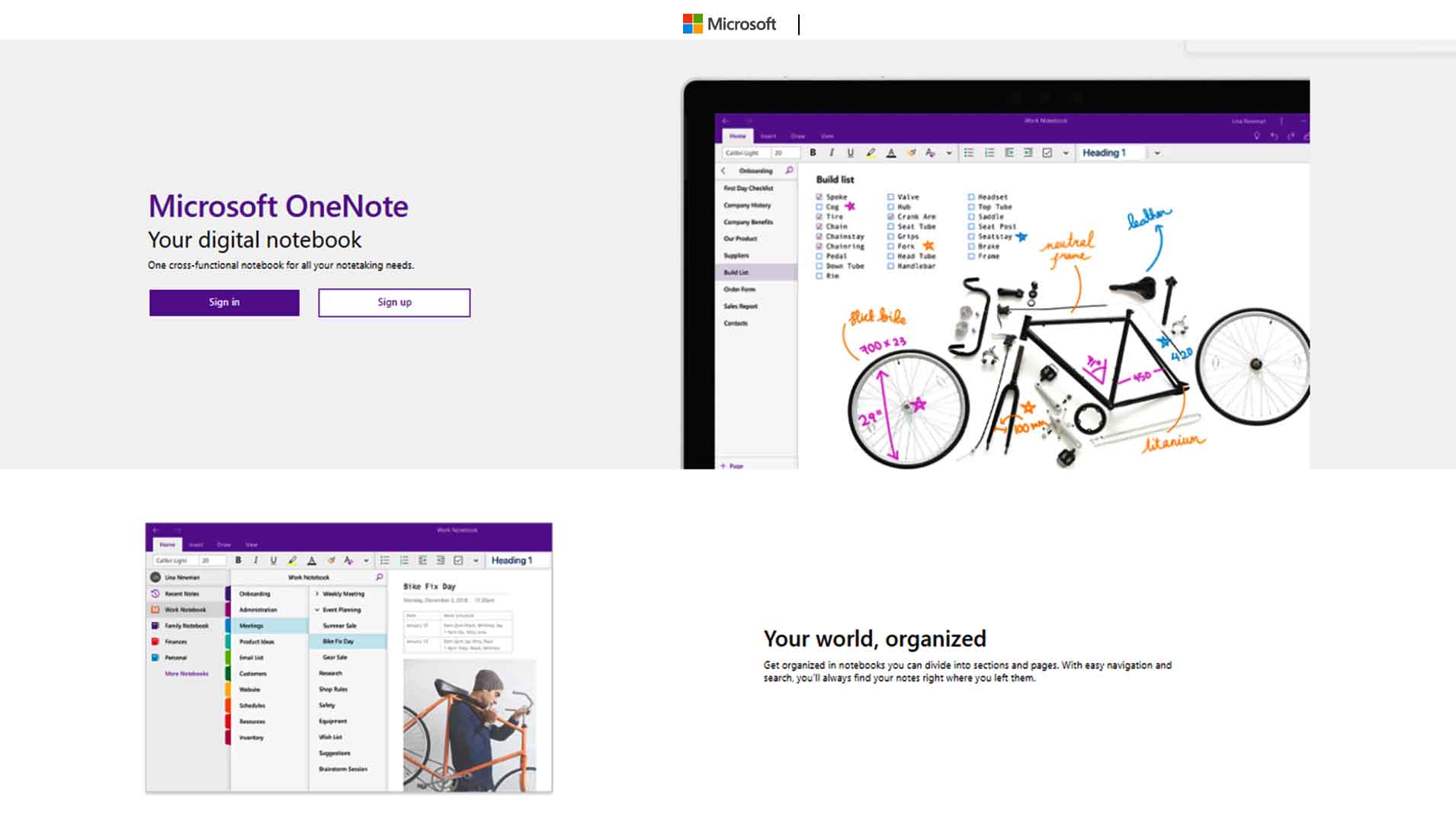 It is one of the leading note-taking applications with optical character recognition. It has advanced OCR functions and supports recognition for machine-written and handwritten texts and documents. It is one of the most user-friendly software with minimal limitations, which does not affect your result or experience.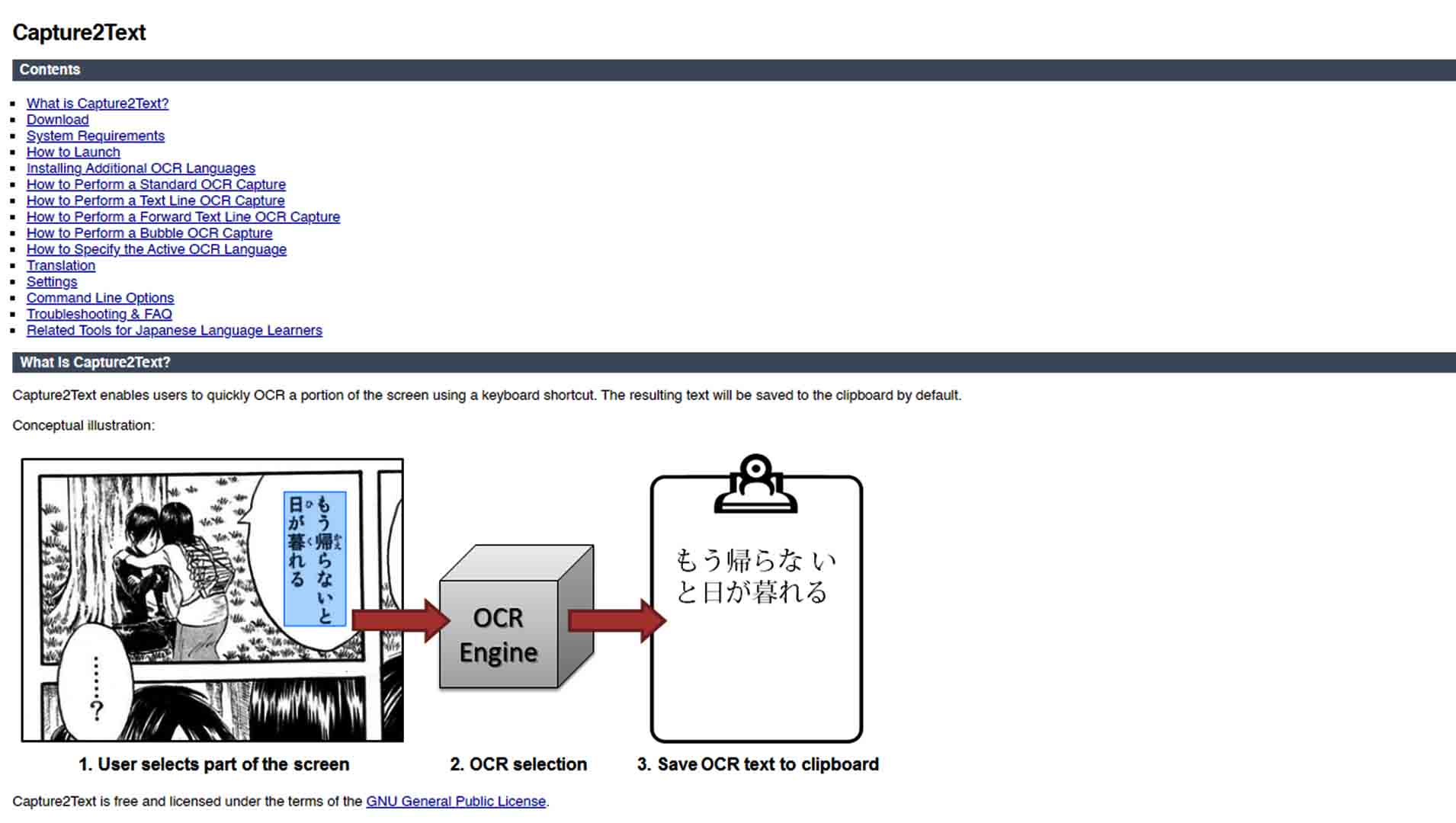 It is a tool that does not read the whole screen on its own. Rather, it allows you to select a specific portion of the screen to be converted as editable text. One great advantage of Capture2Text is that it is open-source software that is compatible with Windows 7, 8/8.1, and 10.
Capture2Text makes it quite easy to convert handwritten documents into digital text documents. While this tool doesn't possess any extraordinary characteristics, it scans images and converts them into text quite efficiently.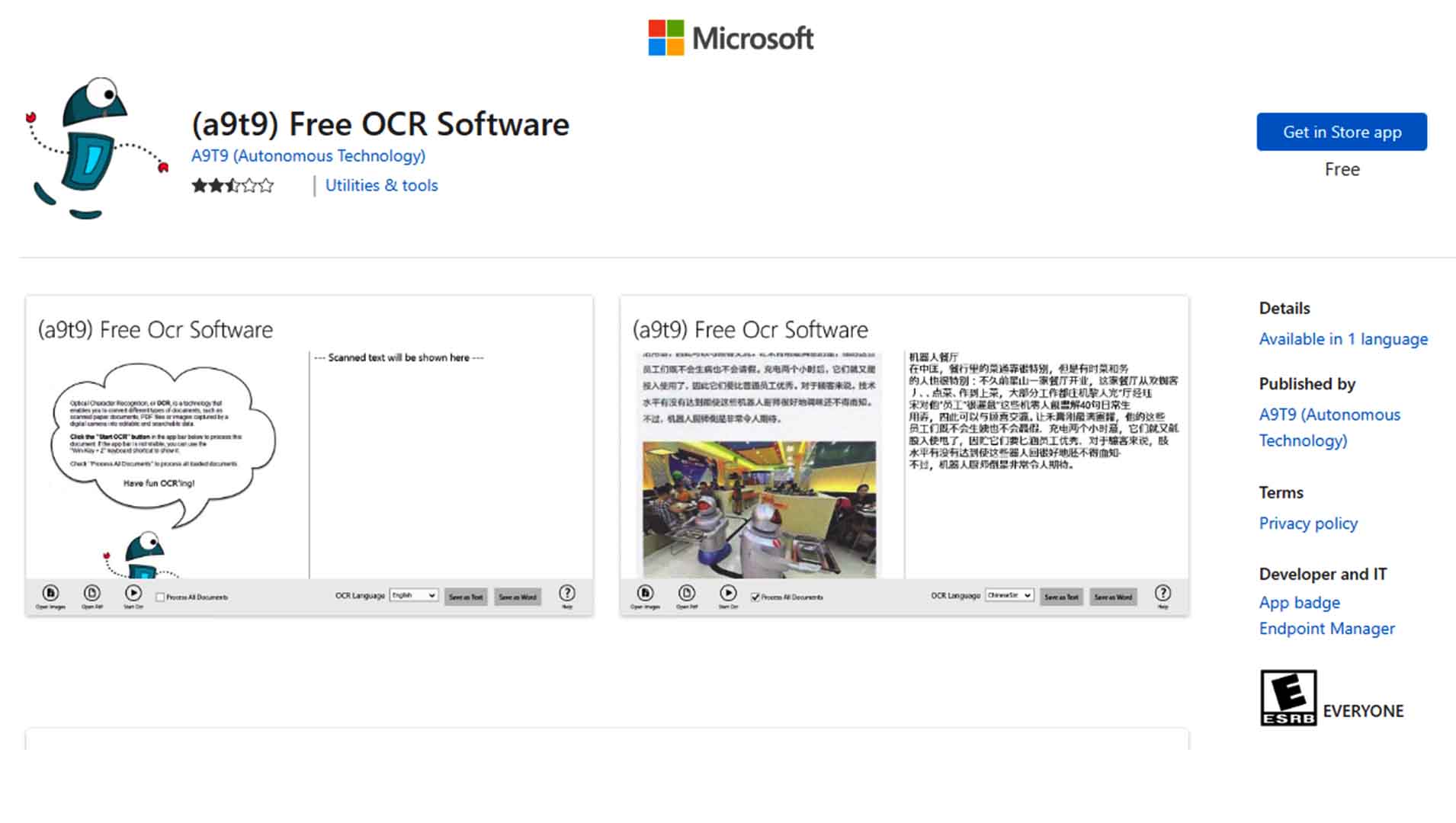 It is an open-source OCR software mostly used to convert pdf and images into text. However, the only limitation of this software is that it does not convert handwritten documents into text.
One of this tool's key features is that it can read up to 20 different languages and convert the images to text. This feature makes it preferable for organizations that need to work with overseas clients.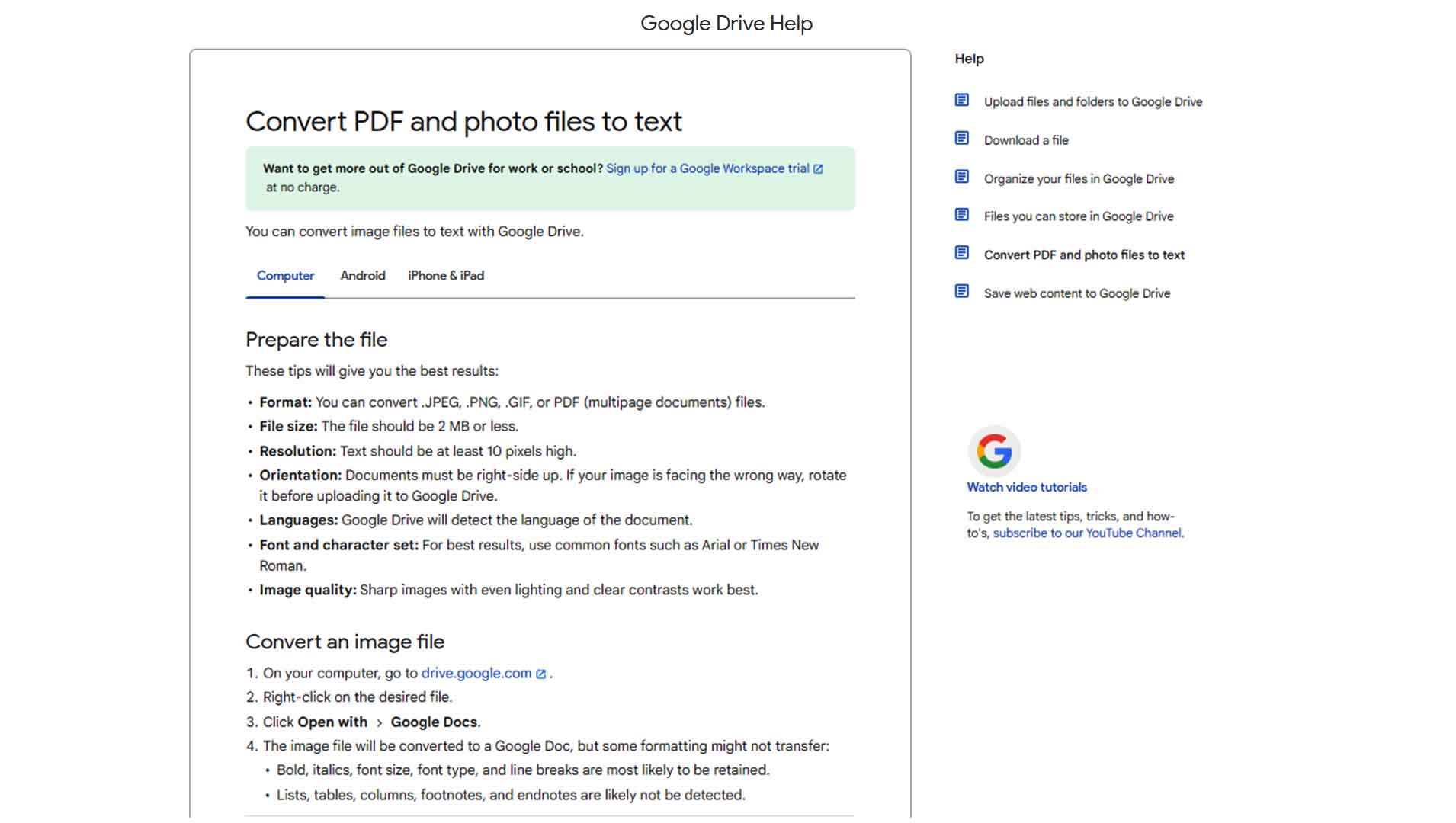 Google is literally everywhere. From helping us search anything on the web, communicating through emails, and storing files on a drive to scanning documents, it is truly a blessing. Google Docs comes with a built-in OCR feature. It can recognize text from images in different formats like PNG, GIF, PDF, or JPEG and create a text file. It also is capable of detecting several languages automatically. The only limitation in Google Docs is that the file cannot exceed 2MB, and the image text shouldn't be above 10 pixels.
Conclusion
Since many different tools are available for converting images to text, choosing one can be challenging. Some of them are easy to use, while some have complex functionalities. Still, they can recognize and convert handwritten texts and images with text into digital text documents.
You need to choose an image-to-text conversion tool that you find easy to use and, at the same time, meets all your needs.